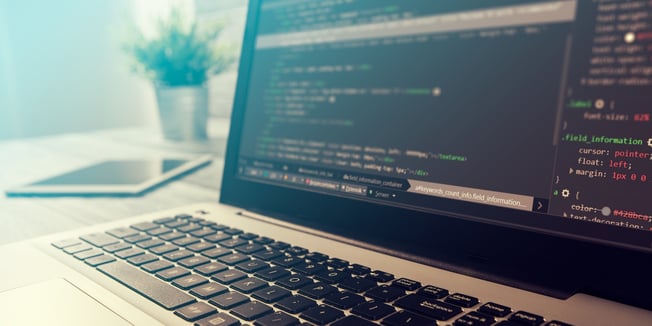 In today's technological society, every business is purchasing or licensing some type of software. However, vendors are not always charging sales tax on these purchases, or in some instances, sales tax is being charged incorrectly.
Are you paying the correct sales tax on your software purchases/licenses and/or your software maintenance agreements?
Rules for Taxability of Software and Maintenance Agreements Vary
The type of software, where it is being used, how it is billed on the invoice, and the items included in the charge determines its taxability. The rules vary from state to state.
In general, "canned software" is subject to sales tax in most states. "Canned software" is prewritten software not designed or developed to the specification of a specific buyer. It is software you can buy off the shelf. Some states have an exemption for software which is electronically delivered. However, reasonable and separately stated modifications and custom software are generally exempt from sales tax. Most states also exempt maintenance agreements for software, training and installation of software if separately stated on the invoice. Whereas, maintenance agreements that cover hardware or agreements that contain upgrades to software are subject to sales tax. In most states, exempt items need to be reasonable and separately stated from the taxable items on the invoice, in order for them to be exempt from sales tax.
It is also important to check any invoices and review software contracts and maintenance agreements for any software you purchase. This is important because usually these contracts or agreements detail out what is being included in the sales price. (For example, does your maintenance agreement include software upgrades?) Computer expenses (software, maintenance agreements, etc.) seem to be a common area reviewed during sales tax audits and seem to be a high exposure area.
When the Software Purchaser is Responsible
In some instances your software vendor may not be registered in the state you are using the software and therefore is unable to charge you the proper state sales tax. This does not make the transaction exempt. The responsibility then shifts to you, as the purchaser, and it is your responsibility to self-assess use tax on the taxable piece of the invoice. Complexity becomes an issue when the invoice is issued as a simple lump sum. It might be hard to tell what is actually included in the sales price. This is when careful review of the agreements needs to be done to determine what is included and its taxability. Determining what is subject to state sales tax can also be complex.
We Can Help with the Complexities of Software Sales Tax

Freed Maxick's SALT team can assist with the analysis of your agreements to determine what is subject to software sales and use tax. Contact us today.
View full article

The complexity of state and local sales and use tax is a problem in every state and for many businesses. Each jurisdiction has a different rule on the taxability and exemption of a particular product or service. For instance, downloaded computer software (that isn't customized) is considered taxable in New York, but not taxable in California. Payroll services are subject to sales tax in Texas as a data processing service, but this service is not considered taxable in Pennsylvania or New York.
It continues to be a growing problem in an ecommerce world for businesses, especially small businesses, to stay compliant with each state's regulations and to identify overpaying sales tax. In addition to the complexity of sales and use tax, states continue to broaden the taxability of transactions and audit businesses in order to raise more revenue. As such, businesses are likely to err on the side of caution and pay unnecessary sales tax on purchases or charge customers who are exempt. A company should evaluate the complexity and volume of their sales and use tax transactions to determine if there's a remote possibility that the company is overpaying sales tax.
Reverse Sales Tax Audit
A reverse sales tax audit is a thorough analysis of a business in order to identify the overpayment of sales and use tax. A state and local sales tax consultant will evaluate your company's business operations, fixed assets, and how you are paying and charging sales and use tax.
Generally, the first step is an evaluation of the purchasing function within your business in order to obtain an understanding of how purchases are being made and approved. Once the consultant has analyzed the business processes and purchasing methods, a sample of paid invoices will be reviewed for sales tax that was charged on exempt items and for the incorrect sales tax rate that may have been applied. Once a quantitative analysis has been completed, the appropriate documentation and information will be delivered to the state or vendors to recover the overpaid sales tax.
It's also imperative to have an analysis performed on invoices to your customers. In today's competitive global market, the ultimate decision of a customer could be based on the price of your product or service. Therefore, it's vital for a business to know who they are selling to and whether the customer is subject to sales tax in their jurisdiction. Generally, a similar approach in reviewing the purchasing functions would be used on the company's sales functions.
Stay Ahead
If you've had a reverse sales tax audit performed in the past, opportunities may still exist. State tax laws and exemptions are always changing and these changes could be overlooked by your company. In addition, having a reverse sales tax audit performed in conjunction with a major capital project underway can save tax dollars promptly by avoiding the payment of sales tax on purchases of equipment, supplies, etc. that could be exempt.
If your business engages in manufacturing activities or purchases and sells across multiple jurisdictions, you should discuss a reverse sales tax audit with a Freed Maxick professional from the SALT team. Contact Freed Maxick's professionals to discuss your specific situation, or call to speak with an individual directly at 716.847.2651.
View full article