Return to Blog
Can Integrating Hospitals With Physicians Really Be Done?
Building strong links between hospitals and doctors requires careful planning and execution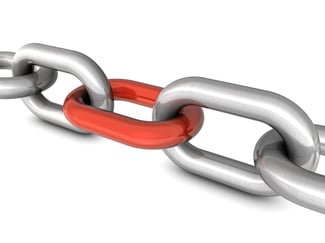 Reform legislation, market forces, and survival-based financial strategies are pushing community hospitals toward close integration with their physicians. That means a true intermingling of every decision, activity and value, far beyond joint ventures, working relationships or shared risk.
Building such a strong link between hospitals and doctors will require careful planning and execution. Here are four basic phases to consider from the Healthcare Consulting Team at Freed Maxick when embarking on an integration program.
1. Understand the market
To understand your market you must gain a clear picture of the market position of every physician practice and hospital that's been invited to join the integrated healthcare system. Each component of the system requires all parties to:
Understand customers and their needs,
Choose customer segments to target,
Identify external forces that affect the market,
Compare customer satisfaction with that of competitors, and
Speculate how integration decisions will impress competitors.
Your goal should be to build an integration infrastructure that's matched to the characteristics of the markets and customers it will eventually serve.
2. Develop goals and leaders
The second phase is cultivating physician leaders and integration champions within your hospital, and placing them throughout the organization. With support, all will serve as role models for their peers — able to push for adoption of best practices and coach any underperformers.
It's also critical that you set realistic goals for the process that are based on institutional capabilities and a shared vision. Make sure that all goals can be translated into concrete actions, and match them with defined metrics for monitoring performance.
3. Study, study, study
Take time to gather and disseminate data about utilization, cost and quality as a foundation for all operational and strategic decisions. Be sure to focus on metrics that you can use to measure progress toward integration and then success in sustaining it. Make sure you review the data regularly to determine how well the integration process is going.
4. Create incentives for performance
During the implementation process, configure incentives to encourage alignment between the physicians and the hospital. Consider combining an RVU-based compensation package with a performance bonus tied to the hospital's strategic priorities, such as patient satisfaction, quality/outcome improvement, reduced utilization, or cost efficiency.
There's no better time than now
The proverbial clock is ticking down the hours to the enactment of reform measures. So don't delay addressing integration in your hospital. Building such a strong link between hospitals and doctors will require careful planning and execution.
The healthcare consultants and experts at FreedMaxick can you integrate physician practices with your hospital or health system. Contact or call us today at 716.847.2651 for a confidential discussion of your situation.