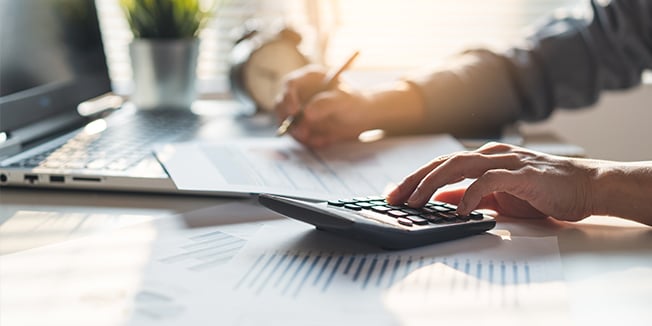 By the fourth quarter, business owners are already eyeing the coming year, which is why the fall is the ideal time to begin the budgeting process. This season, however, has been made more complicated by alarming headlines highlighting: talent shortages, 'imminent' layoffs, inflationary impacts, an 'impending' recession, international wars, souring global economies, and a lingering, morphing pandemic. Many owners aren't certain what to plan for let alone where to begin.
While many organizations have a vision and a long-range strategic plan, leaders struggle to hold themselves accountable to those goals in a tactical manner. Many struggle to keep up with their day-to-day accounting and bill-pay tasks, let alone finding the time to create and maintain an annual budget. And for those who are able to make the time, it's often just an amalgamation of information that becomes difficult to maintain in a spreadsheet and/or is not formatted in a manner that makes it easy to track against actual performance.
We can help.
Annual Budget Planning: Beginning at the Beginning
Developing your budget early affords you the time to engage in dynamic conversations with managers and senior leadership and to align expectations and financial goals. But first, let's review the main types of budget every business owner should know:
1. Operating Budget usually consists of projected income statements and a series of supporting statements, including items such as sales forecasts, cost of goods sold expenses, salaries, benefits, general and administrative costs.
2. Capital Budget portrays the organization's planned and approved capital expenditures for periods from one to ten years and includes large asset purchases, renovations, investments in IT systems or equipment.
3. Cash Budget brings the operating budget and cash budget together to take into account timing of cash disbursements and receipts from sales to help determine the prioritization and use of cash or need for additional funding.
There are different methods to develop a budget for your business. Most businesses create a budget with last year's numbers and add an incremental percentage increase. A zero-based budget, however, is an approach that starts fresh from scratch, or "zero," at the beginning of each period.
Most importantly, if you don't plan to track actual results vs. budgets and keep the reporting up to date in a timely manner, reconsider even creating one. Having one and failing to manage it appropriately renders the budget worthless and is a waste of your valuable time.
Business Budgeting Tools of the Trade
MAXIS® by Freed Maxick is a forward-focused, hands-on, high-tech outsourced bookkeeping solution that supports organizations' needs for comprehensive, user-friendly budgets. With powerful, cloud-based financial software that syncs all your accounts, you can access real-time data and lightning-quick financial reporting through a central hub for a real-time snapshot of your finances.
Our experts work closely with you to create a budget and then help you to track actual results. MAXIS is user-friendly, creates easy-to-read reports, and enables you to make timely and confident business decisions.
Start-ups, small, and medium size companies all benefit from automated, real-time data and in-depth financial reporting to make smarter, faster decisions. It's scalable to grow as you do. Importantly, MAXIS lightens your workload by assuming the repetitive, mundane tasks that absorb your valuable time, freeing you up to allocate it where it's needed most.
Budgets are Important Business
Regardless of how you go about creating a budget, it is important to keep in mind these fundamental budget planning tips:
1. Be realistic, but not necessarily overly conservative or improbable.
2. Keep it simple. It's meant to be an estimate and approximation.
3. Be transparent with managers about the financial goals and targets for accountability and clear communication.
There are few tools as important as a budget. As a business owner, budgeting is a tedious but necessary task, one that should be undertaken to "assure that resources are obtained and used efficiently and effectively in the accomplishment of the organization's objectives." (Harvard Business Review)
Don't even know how to begin planning a budget for your business? Contact Alexis Becker at alexis.becker@freedmaxick.com for a complimentary conversation about MAXIS' approach to delivering what you need to make you a better leader.