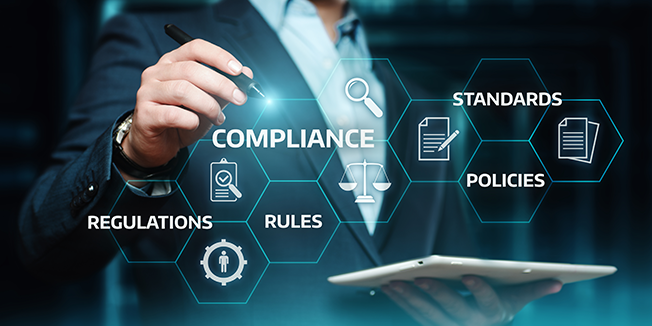 A major buzzword that is being discussed currently by most, if not all companies is data governance. Data governance is a comprehensive approach to the way an organization manages, collects, uses and stores its data, by managing the availability, usability, integrity and security of that data within the organization and organization's systems. A well-designed data governance program includes a cross-functional team, a defined set of procedures, and a plan to execute and monitor those procedures.
Many companies may already have a data governance program in place, are considering establishing a data governance program in the near future, or have not had an internal conversation or thought about data governance as of today. Since the concept of data governance is relatively new, companies may find themselves disorganized regarding their internal policies on data governance. Much of the work is organizational: defining processes and defining committees to decide on what data to consider.
There are several components that go into developing and maintaining a formal data governance program within your organization. Understanding some of the risks listed below regarding poor data governance can help you develop and maintain a formal data governance program within your company.
What happens if your organization does not have a data governance framework in place?
A formal team and method of evaluating data may not be established
Data-based decisions may be delayed, or correct decisions will not be made
The value of internal data may go unnoticed
Risks inherent to the organization may not be minimized
Internal rules for data use may be nonexistent
Inconsistent, inaccurate, or duplicated field values may exist
What can be the impact of poor data governance?
Incomplete or nonexistent standards and policies for governing data
Data inconsistencies in different systems across an organization may not be resolved, creating data integrity issues which may affect the accuracy of business intelligence (BI), enterprise reporting, and analytics applications.
Hindrance of regulatory compliance initiatives
Difficulty in maintaining compliance with privacy or protection laws.
Potential misuse of sensitive information
Unreliable data
Unstandardized formats
Increased data management costs
Poor business decision-making due to bad data
Poor internal and external communication
How can Freed Maxick improve your data governance best practices?
The data governance experts at Freed Maxick can help you develop a data governance plan which best meets your business goals, and can help you have greater understanding of data generated by your company. Please contact Freed Maxick at 716.847.2651, or use our contact form below.