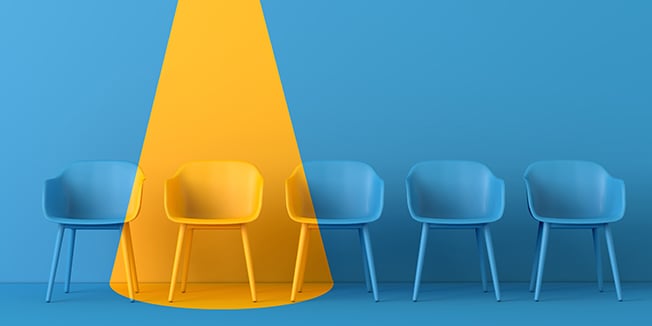 Smarter people management is critical for post-pandemic success
Of all the issues keeping you up at night, there are two imminent threats that warrant attention. Leaders neglecting or deflecting them are likely exposing their organizations to significant and costly business disruption.
In part one of this two-part post, we'll cover the ability to attract and retain high-quality talent in an ultra-competitive staffing marketplace. Every industry is affected with high turnover and reduced productivity, concerns about low profitability abound. While the undertaking is daunting, there are measures you can take to dissipate the frustration and create a more stable and successful enterprise.
The second, which we'll cover in part two is vulnerable technology. This provides an opportunity for lucrative payouts from financially motivated cyberattacks. Between an ongoing global pandemic, worldwide political uncertainty, and economic instability, small and medium-sized businesses (SMBs) have become targets for sophisticated hackers looking for an easy hit. Fortunately, there are safeguards you can implement for better protection.
MAXIS® by Freed Maxick is a service for leaders seeking to perform smarter and operate more productively and profitably. While we know your day-to-day obligations are enormous, we advise elevating these two issues to help lead effectively, operate securely, and sleep better!
Staffing Challenges in 2022: The Struggle is Real
Every business, in every industry, in every geography is suffering. Dubbed The Great Resignation or The Big Quit, employees, dissatisfied with their work, are quitting in droves. The movement has generated a work shortage that has disturbed business and produced distressing financial implications.
The Department of Labor reported that 47.4 million Americans quit their full-time jobs in 2021, the highest annual number recorded in the United States based on data tracked over two decades. Specifically, per the U.S. Bureau of Labor Statistics (BLS), "Employment of bookkeeping, accounting, and auditing clerks is projected to decline 3 percent from 2020 to 2030."
According to BLS, "Despite declining employment, about 170,200 openings for bookkeeping, accounting, and auditing clerks are projected each year, on average, over the decade. All of those openings are expected to result from the need to replace workers who transfer to other occupations or exit the labor force, such as to retire." The National Federation of Independent Business found that 49% of 639 of the small business owners surveyed in December 2021 report they have job openings that they are unable to fill.
On top of that, the impending retirements of baby boomers has managers acutely aware of how valuable employees become over time, particularly those possessing certain skills and/or institutional knowledge. The desire to transfer proficiency and history from retiring employees is inching to the forefront of every manager's mind. Resignations, retirements, and the inability to fill positions are leaving many employers seeking alternative, dependable ways to function.
What you can do to reduce your stress around hiring challenges:
One of the most effective changes is to

automate tasks

that are manual and repetitive. It leads to fewer errors, saves time, and extracts relevant data that has better accuracy. Particularly for back-office functions, like bookkeeping, automated systems are more dependable and keep information organized, updated, and timely.

Automation won't replace skilled workers. Humans are still relevant and necessary according to a Harvard Business Review study that stresses "…even sophisticated data and digital analytics don't ensure good decisions. For it to be valuable, leaders need the skills to make good decisions from complex data."

"Contrary to fears that automation will leave people without jobs, it is actually set to make human skills more important rather than less. Research by Korn Ferry shows that instead of making people obsolete, there is actually set to be an enormous deficit of skilled workers: 85.2 million globally by 2030" (Korn Ferry: Future of Work: The Global Talent Crunch

). Reassigning professionals from menial tasks to proactive and profitable roles, like at

Walgreen's, which is assigning robots

to fill customers' prescriptions freeing up pharmacists' time to interact with patients and provide hands-on health care.



"While technology will reshape the future of work, organizations will be unable to leverage it without the right talent. It is only through the partnership of people and technology that the full potential of both can be realized. To secure their future, companies must look to address the talent crunch now" (Korn Ferry: Future of Work: The Global Talent Crunch).

Identify the

menial, repetitive, and transactional tasks

your business has that can be automated — payroll, bank reconciliations, accounts payable, accounts receivable, and financial reports. There are products available that not only automate those tasks, but enable you to produce accurate and timely data to make confident, real-time decisions that positively impact the bottom line.
Upskill to modernize your workforce. Automating tasks elevates human capital to perform more valuable roles within the organization. With additional training, employees are able to proactively contribute to the organization.

Whether retiring or resigning, the turnover of skilled clerical accountants and bookkeepers who possess an institutional knowledge of your organization, provide an expensive void. After automating those functions, provide internal accounting professionals the opportunities to learn new competencies, like data analytics. As you re-engage them, you increase your ability to compete. A Capgemini Research Institute publication shared, "… to build competitive advantage and resilience, organizations need to make upskilling and reskilling an integral part of their hybrid work model.

Overall, employees recognize and appreciate that proper training in a worthwhile skill is an investment the organization is willing to make in them. So it's no secret that companies that invest in their employees have a better retention rate. Gallup research

shows that engagement and loyalty are tied — When engagement lacks, so does loyalty.
Many SMBs

engage firms

like ours to provide ancillary accounting and bookkeeping services. Clients don't always need a full-time employee on a daily basis, and the inconsistency of the workforce doesn't put much faith in part-time staff.

Outsourced or fractional services increase the quality of financial information to help you make more precise decisions. While we perform tasks like providing detailed cash flow analysis, timely financial statements, accurate forecasting, easier tax preparation, our team also brings insightful and informed advice and ideas.

The relationship provides more confidence with business continuity as it reduces the loss of productivity from employee absences or turnover, adds a level of deeper industry experience, expertise, and perspective, and affords the ability to easily scale up or down personnel or services based on need, season, or function.
Future Focused Accounting & Advisory Services
Whether supporting the proactive contributions of employees, automating systems for better efficiency, moving assets to the cloud, or helping to protect your brand, MAXIS brings expertise and insights that make us the ideal partner to deliver the highest levels of strategic leadership, consistent results, and extraordinary business value.
The legacy of the pandemic is that rapid transformation is the new speed of business. SMBs that aren't staying ahead will fall behind — fast and far.
While timing and other factors can vary depending on the current state and complexity of the organization, our insights bring solutions to some of the most stressful situations. Interested in learning more? Contact Alexis Becker for a complimentary consultation at 716-847-2651 or alexis.becker@freedmaxick.com.