The Impact of the

Foreign Account Tax Compliance Act (FATCA) of 2010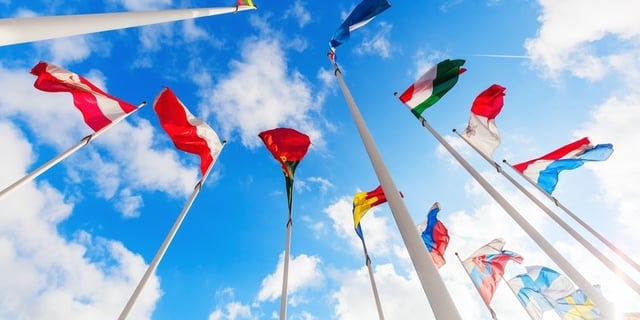 Breathes there the man with soul so dead, who never to himself hath said, "This is my own, my native land." - Edward Everett Hale, "The Man Without a Country"
Poetic and patriotic words, but the reality of today is that many U.S. citizens don't feel this way about their native land. In 2015, 4,279 U.S. persons relinquished or renounced their U.S. citizenship, a record-breaking amount. Many analysts project that the total number of renunciations or relinquishments in 2016 will exceed the 2015 mark. To put these numbers in perspective, less than 300 people renounced their U.S. citizenship in 2006.
Looking at statistics like these, you may ask yourself: "Why are so many people giving up U.S. citizenship?" And possibly, "Is this something I should consider?"
The Foreign Account Tax Compliance Act (FATCA) of 2010 and other U.S. tax reporting regulations may have something to do with why this is happening.
A simplified explanation of the FATCA legislation is as follows:
It is primarily aimed at preventing tax evasion by U.S. taxpayers through the use of non-U.S. financial institutions and offshore investments.

Foreign financial institutions are required to identify accounts held by U.S. persons and report account information to the IRS. Absent this information, they are required to withhold U.S. tax on U.S. source income paid and may decline account opening or terminate services.
Furthermore, the U.S. tax system is based on citizenship. A U.S. citizen pays tax on their worldwide income no matter what country they live in.
Beyond the tax compliance burden, the financial institution impact of the FATCA legislation has significantly impacted U.S. citizens living abroad. Rather than attempt to comply with FATCA reporting requirements, many foreign financial institutions are simply refusing to open or hold accounts for U.S. persons.
To alleviate the financial hardship and tax compliance burden, many U.S. citizens living abroad have decided not to maintain their U.S. citizenship. U.S. citizenship can be terminated through renunciation. A formal renunciation of U.S. citizenship must be made in a foreign state, generally at a U.S. consulate, and there are several State Department forms to file along with a processing fee.
In addition to the paperwork and fees, the exit tax under Internal Revenue Code Sec. 877A may apply. Generally speaking, in order to avoid the exit tax you must:
be current with U.S. tax filings for the past 5 years,

have had annual U.S. tax liabilities below $160,000 for those 5 years, and

a net worth of less than $2,000,000.
If you find yourself in the situation where you are considering renunciation of your U.S. citizenship, there are planning opportunities and compliance requirements that must be considered. Contact Freed Maxick's International Expatriate Tax Services professionals to discuss your specific situation, or call to speak with an individual directly at 716.847.2651.