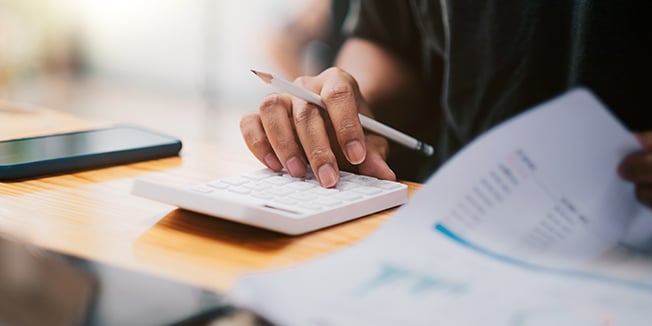 In our first of three articles, we discussed the need to attract business partners for a successful launch and stressed the importance of developing sound financial statements. In this article, we provide solutions to financial statement challenges and how MAXIS® by Freed Maxick provides support to startups.
Financial statements, and the underlying data within them, are critical components to the success of your startup. But there are four common financial statement hurdles that must be overcome in order to gain attention and traction specifically from investors and lenders. Conquering these challenges is essential for viability and growth.
Financial statements don't come without their challenges. Fortunately, there's MAXIS® by Freed Maxick. MAXIS was designed to help startups and small and medium-size business (SMBs) leaders better understand accounting and to make financial and operational decisions easier. Through the implementation of the newest technologies and most innovative systems, MAXIS gives leaders the means to take control of their organization's direction.
Strong Footing
One of the most desirable benefits of MAXIS is that it enables executives to see how their business is performing any point in time. Real-time reports are more precise, giving more visibility to current financial status and enabling better, more accurate decision making to attain profitability and growth goals. Whether seeking information at a single point in time or over a more specific period (i.e. monthly or quarterly), MAXIS is a tremendous resource for financial statements and resolve the four common financial statement hurdles we address to in our prior article:
You aren't producing financial statements on a regular basis
Your financial statements are not in accordance with GAAP
You have forecasts, but no real financial data
You can't effectively communicate how your business is doing
Clearing Startup Financial Statement Hurdles
MAXIS leverages up-to-date data for reporting for financial statement compilation, presenting the organization in the most timely and accurate light.

1. Produce financial statements regularly. For a business owner or a financial director at an early stage startup looking for an outside investor, maintaining a sound set of financial statements is not only key to securing capital, but is important for assessing the health of your business. Equity investors, banks, and any other alternative loan institutions use financial statements to calculate the value of your business, predict growth trends, and set loan covenant terms.


MAXIS provides the ability to analyze real-time scenarios, critical for evaluating potential outcomes, leading to more confidence in applying the most appropriate solution or determining the most logical direction.

2. Ensure your financial statements are in accordance with GAAP. Most starts ups use cash basis because everything is recorded off of a bank account vs. accrual (generally accepted accounting principles or "GAAP") which properly recognizes revenue and expense in proper periods. GAAP compliant financial statements lend credibility to the startup. The GAAP statements provide an accurate, consistent, and clear basis on which to measure and see the financial performance of the company and capture a complete picture of the company's health. This strong, standardized financial recording and reporting foundation enables more precision in benchmarking growth and monitoring progress.


GAAP is a requirement for startups seeking certain types of financing or operating with the goal to go public. Both banks and the public market require GAAP. While seemingly complicated, MAXIS supports GAAP-compliant financial statements with ease, simplicity, and uncomplicated results.

3. Provide real financial data, not just forecasts. It's difficult to cull valuable nuggets of data and assemble it in ways that deliver useful insights. Moreover, much of the data available to your business looks backward (e.g., last month, last quarter, last year) at performance and other important metrics. As a result, leaders can't easily plan for growth, monitor current progress, or intervene to prevent the ship from going off course. MAXIS creates effective, custom dashboards to monitor core business drivers at any given point in time, draw intelligent conclusions, and determine the right course of action.

4. Effectively communicate the state of the business. MAXIS integrates with the cloud, which enables teams, including outside accounting partners, to have access to identical information safely stored in the same location assuring better communication, collaboration, and workflow. Cloud-based tools also have better reliability, timeliness, accessibility, and security, and confidence with business continuity is increased. The team is adept in effectively communicating financial statements to invested parties consistently, timely, and accurately.

Consistent by-the-book financial statements send a clear message to investors, creditors, and shareholders that you are serious about your business and committed to delivering a profitable return on their investment.

The third and final article in this series will address the four key ratios every startup should use to analyze important factors.
MAXIS provides solutions to startup financial statement hurdles.
Do you need help with financial statements? Please contact Alexis Becker for a complimentary discussion at alexis.becker@freedmaxick.com.