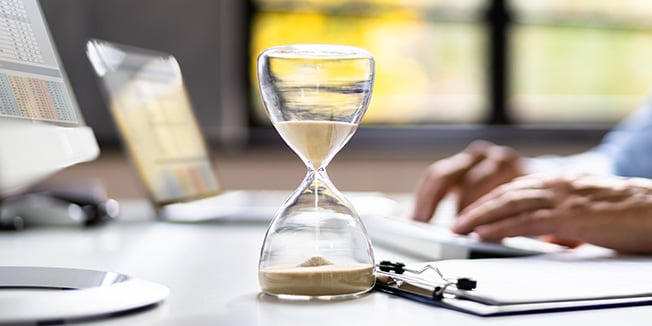 Stay compliant with important 2023 business tax deadlines
Tax preparation and planning are necessary in today's complex business environment. Remembering tax deadlines is an area that none of us can afford to let slip, but let's face it, sometimes life gets in the way. So we created this 2023 tax deadline calendar to make dates and deadlines easier to follow.
Why Do We Pay Taxes?
The Constitution states that, "The Congress shall have the power to lay and collect taxes, duties, imposts and excises to pay the debts and provide for the common defense and general welfare of the United States." Congress delegated responsibility for this function to the Internal Revenue Service (IRS).
Businesses and individuals/families are required to meet federal, state, and local tax obligations to remain in good legal standing. While taxpayers do have the right to contest their tax liabilities in the courts, the IRS states that, "taxpayers do not have the right to violate and disobey tax laws." Noncompliance can result in penalties, prosecution, and prison for those who violate tax laws.
Supporting Your Business Tax Compliance
While business, nonprofit, and individual clients rely on Freed Maxick tax professionals to expertly prepare federal, state, and local tax returns, we do so much more! MAXIS® by Freed Maxick is a technology-driven approach to optimize back-office accounting and financial planning and analysis, that delivers timely information to enable data-driven decision-making. It's a forward-focused service that enables businesses to operate more efficiently, effectively, and profitably.
The MAXIS team stays abreast of tax law to help small and medium-size business (SMBs) clients take advantage of various tax benefits that the local, state, and federal governments offer. Our tax team works to identify and implement valuable tax-saving opportunities and tax credits and incentives, keeping you compliant, while minimizing liability and maximizing returns. But meeting tax deadlines is compulsory.
2023 Tax Dates and Deadlines at a Glance
In addition to April 15, there may be other business and personal tax deadlines relevant to your personal and/or business circumstances. We created this list of tax dates to help you stay abreast of important deadlines. Please note that under certain circumstances, there may be changes in particular deadlines. The federal disaster declaration also gave certain counties in NYS extended deadlines to 4/18 for anything that was due between 12/23 and 4/18. Click here to learn more. Talk with your accountant, check the Freed Maxick site, or visit https://www.tax.gov/calendar/.
For questions about tax deadlines, please contact Adam Poole at adam.poole@freedmaxick.com or 716-847-2651.