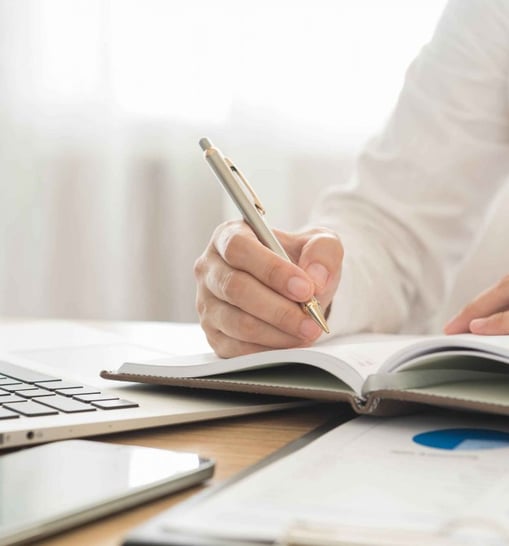 Preparing to pass the CPA Exam is a challenging and time-consuming process. Now imagine doing it while working 40 plus hours a week - or even worse, maybe its busy season. Yikes! Is it even possible?
Rest assured, with the proper planning and by following the steps in this two-part series, it most definitely can be done!
PART 1 – The Basics:
TAKE THE EXAM BEFORE YOU START WORKING FULL TIME! I know this contradicts the point of the blog but ask anyone who took the exam while working and they'll agree they regret not getting it done beforehand.
Create a realistic study plan. A CPA candidate can expect to spend approximately 350-400 hours preparing to pass all four sections of the Exam.
Here are some estimates on the time to allot per section:
130 - 150 hours for the Financial Accounting and Reporting (FAR) section
80 - 100 hours for the Business Environment and Concepts (BEC) section
80 – 100 hours for the Auditing and Attestation (AUD) section
100 – 120 hours for the Regulation (REG) section
I recommend 20-25 hours a week for 4-7 weeks when tackling each section of the exam. When planning your schedule, if you are not able to devote this amount of time, you are not creating a realistic study plan. Make sure you identify any outside factors that will limit your studying (for example, busy season!)
DO NOT PLAN TO TAKE SECTIONS OR STUDY DURING BUSY SEASON!
Craft a condensed study plan versus a diluted one. Shrinking your study plan to 4-7 weeks maximizes your retention of the material. I find that those who try to stretch the material over a long period of time tend to forget content they covered in the first two weeks. This especially occurs in the vastness of the FAR section.
Maximize the testing windows with the goal to complete all four parts in 6 months.
Find a study partner or create or join a study group. A study partner can provide support, motivation and keep you on track. Creating a study group is beneficial as it's helpful to know that other employees are going through the same struggles.
Set daily goals and stick to them -- consider allocating 30-45 minutes of your lunch break or an hour before bedtime or after you wake.
So, we've gotten this far with Part 1 of the series: "Tips on Passing the CPA Exam Early in Your Career." Though we went over some of the essentials, there is still a lot to cover. So, don't miss the next part of this blog where I will detail time management tips, exam strategies, the new exam format and CPA review programs!
Written by Nick Dentice, Career Coach and Recruitment Specialist