Return to Blog
New Procedure to Catch-Up on Delinquent Tax Filings for Non-Resident U.S. Taxpayers
IRS Offering Different Method for International Filings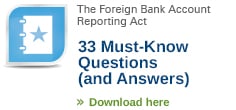 The IRS is moving in a "kinder and gentler" direction to help U.S. taxpayers living abroad catch up on their delinquent tax filings. Some U.S. taxpayers who had previously failed (many unwittingly) to timely file U.S. federal income tax returns or Reports of Foreign Bank and Financial Accounts (FBARs), Form TD F 90-22.1 now have available a simpler compliance procedure under a new Offshore Voluntary Disclosure Program (OVDP).
The new procedure is scheduled to go into effect on Sept. 1, 2012. As the procedure has not been finalized, the IRS has promised to provide more information about the application process prior to the effective date.
Who Qualifies For the New Procedure?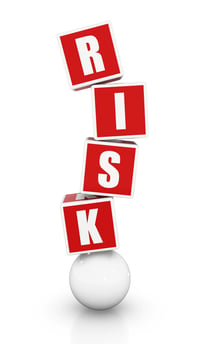 Those considered "low risk" individuals qualify for the benefits of the new procedure. How is "low risk" defined? Some considerations are:
(1) Simple returns with little or no U.S. tax due
(2) Less than $1,500 of tax due in each of the years filed
(3) Risk level rises as a taxpayer's income and amount of assets rises
(4) No indications of sophisticated tax planning or tax avoidance
(5) No material economic activity in the United States
(6) No additional history of noncompliance with United States tax law
(7) The amount and type of United States source income.
Those that are considered "higher risk" are not eligible for the new procedure and will be subject to a more thorough review and possibly a full examination.
How Do You Take Advantage of the New Procedure?
Taxpayers wishing to avail themselves of the new procedure are required to submit:
(1) delinquent tax returns with appropriate related information returns for the past three years,
(2) delinquent FBARs for the past six years,
(3) any additional information regarding compliance risk factors required by future IRS instructions, and
(4) To make payment of any federal tax and interest due.
Taxpayers claiming reasonable cause for failure to file tax returns, information returns or FBARs will have to submit a statement, signed under penalties of perjury, explaining the facts and why there is reasonable cause.
The new procedure also provides relief for failure to timely elect deferral of income from certain foreign retirement or savings plans where deferral is permitted by tax treaty, e.g. the Canadian Registered Retirement Savings Plan (RRSP). Streamlined procedures allow taxpayers to obtain relief by submitting a statement requesting an extension of time to make the election, filing Form 8891, submitting a statement explaining why there was a failure to make the election, what led to the discovery of the failure, and if the taxpayer relied on a tax advisor, the nature of the engagement and the responsibilities of the tax advisor.
The Catch
This new procedure does not provide protection from criminal prosecution if the IRS and Department of Justice determine that the taxpayer's particular circumstances warrant such prosecution. Taxpayers concerned about criminal prosecution should consult their legal advisers about eligibility under the OVDP which began in January 2012.
Once a taxpayer makes a submission under the new procedure, the OVDP which began in January 2012 will no longer be available. Taxpayers who are ineligible to participate in the January 2012 OVDP are also ineligible to participate in the new procedure.
Conclusion
Overall, the new procedure is welcomed news for nonresident U.S. taxpayers who have not been tax compliant. Although it may still be expensive for nonresident U.S. taxpayers to comply with U.S. filing requirements under the new procedure, it's certainly less costly than filing under previous OVDPs.
If you have any questions, please contact our tax professionals to find out if you qualify under this new procedure, or call us at 716.847.2651.