Navigating the Bewildering Maze of Options, Laws and Requirements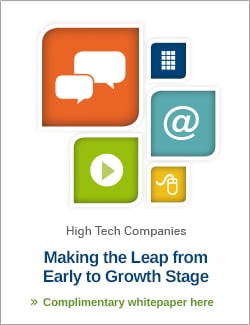 One of the key ways that high tech companies recruit and retain loyal employees is through the use of stock based compensation plans. In addition to giving staff the opportunity to participate and share in the company's growth, stock compensation plans serve as a way to align their interest with those of shareholders and investors. And, it's a way to save cash.
However, there's a bewildering maze of options, laws and requirements. These considerations include:
Securities law considerations (such as registration issues)
Tax considerations (tax treatment and deductibility)
Accounting considerations (expense charges, dilution, etc.)
Corporate law considerations (fiduciary duty, conflict-of-interest)
Investor relations (dilution, excessive compensation, option re-pricing).
The first step in creating a stock based compensation plan is to consult with your team of accountants and attorneys. They'll help you understand what options are available, and the pros and cons of each. For starters, here's a brief overview of the major type of stock based compensation plans:
Stock Options

Stock options give employees the right to buy a number of shares at a price fixed at grant for a defined number of years into the future. They are generally subject to satisfaction of vesting conditions (i.e. continued employment) or achievement of performance goals. There are two types of stock options:

Incentive stock options: These are a creation of the tax code that can only be granted to employees. If and when certain requirements are met, the holder of the option can receive a favorable tax treatment when the option is exercised.

Nonqualified stock options: Non-qualified options do not provide special tax treatment to the recipient, but the corporation will get a deduction equal to the employee's income upon exercise.

Restricted Stock

Restricted stock gives employees the right to buy a number of shares at a price fixed at grant for a defined number of years into the future. However, acquired shares aren't fully owned by the employee until specified conditions occur like vesting if the employee continues to work for the company for a certain number of years.

Unrestricted stock

An employer corporation can give shares outright to the employee, subject to no restrictions. The employee can pay full fair market value for the shares, pay a discounted amount, or pay nothing at all, but will get an immediate equity stake in the company.

Phantom Stock and Stock Appreciation Rights (SARs)

These are bonus plans that grant the right to receive an award based on the value of the company's stock, hence the terms "appreciation rights" and "phantom."

If the employer corporation wishes to reward an employee based upon the performance of the company's stock value but without giving up any actual ownership of the company, then stock appreciation rights (SARs) or phantom stock may be used. Phantom stock provides a cash or stock bonus based on the value of a stated number of shares, to be paid out at the end of a specified period of time.

Employee Stock Purchase Plans (ESPPs)

Employee stock purchase plans (ESPPs) provide employees the right to purchase company shares, usually at a discount. These plans allow employees to set aside money over a period of time (called an offering period), usually out of taxable payroll deductions, to purchase stock at the end of the offering period. Plans can be qualified under Section 423 of the Internal Revenue Code or non-qualified.
Freed Maxick has worked with hundreds of high tech companies and startups. Please call us to talk with one of our CPAs or business advisors on selecting the stock based compensation plan for your high tech company. Call us at 716.847.2651, or contact us here.