Author: Robert Wood, CPA, Principal
Make Your Clients' Aware of DPAD – An Often Overlooked Tax Deduction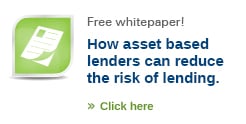 The end of the year is a great time to revisit certain tax-saving opportunities, especially Internal Revenue Code Section 199, involving the Domestic Production Activities Deduction (DPAD). If you are an asset based lender with clients who aren't aware of the DPAD, or are simply intimidated by its perceived complexity, you can do a great service for them by raising awareness of the possibility that they might be leaving money on the table.
Production activities that qualify
Do you have clients in any of the following lines of business? They may qualify for the DPAD:
U.S.-based construction services, including renovation and building of commercial and residential properties,
U.S.-based manufacturing,
Architectural and engineering services relating to a U.S.-based construction project,
Leasing, selling or licensing items manufactured in the United States,
Leasing, selling or licensing motion pictures or recordings that are produced in the United States, and
Software, including all video game development in the United States.
In addition to the above list, mining, oil extraction and farming also qualify as domestic production activities. Moreover, businesses qualify even if their products are partially produced in the United States. Safe harbor rules allow businesses to take the DPAD if at least 20% of total costs result from direct labor and overhead costs incurred domestically.
Mind the limitations
The lines of business that are specifically excluded from claiming the DPAD include leasing or licensing activities to a related party, cosmetic construction services (such as decorating or painting ), and selling food or beverages prepared at a retail establishment.
The DPAD is generally equal to 9% of the lesser of a borrower's qualified production activities income (known as QPAI) or its taxable income (or adjusted gross income for estates, individuals, and trusts). The DPAD generally can't exceed 50% of W-2 wages paid to employees.
Understand the mechanics
If a client engages in only qualified domestic production activities, the QPAI will typically equal its taxable income. Companies that manufacture or produce partially outside the United States must implement cost accounting mechanisms to make sure their tax deduction is calculated accurately.
To show how the deduction works, suppose ABC manufactures widgets in the United States. The revenue from domestic widget manufacturing is $4 million, with $2 million of domestic manufacturing costs. ABC also reports $500,000 of income derived from repairing software, which doesn't qualify as a domestic production activity. Total W-2 wages were $600,000, including $400,000 to provide needed repair services.
The QPAI thus equals $2 million ($4 million of software revenues - $2 million of manufacturing costs). ABC can deduct $180,000 under IRC Section 199 (9% × $2 million of QPAI), assuming ABC has at least $180,000 of taxable income. Moreover, the deduction would be limited to W-2 wages attributable to software production ($600,000 - $400,000 = $200,000).
This is a simplified example. S corporations and other pass-through entities also qualify for the DPAD, which reduces their owners' personal tax obligations. Eligible borrowers should revisit their calculations and consult a tax professional to ensure full compliance and adequate documentation.
Freed Maxick's Asset Based Lending Team works with dozens of asset based lenders across the country. We can assist you in helping you show your clients ways to minimize their taxes.
For more information about our business advisory, audit, and other accounting services contact us here, or call us at 716-847-2651.