Author: Robert Wood
Different types of opinions have different implications for understanding the issue of "going concerns"
Accountants reconsider the "going concern" assumption each time they audit a financial statement. When the long-term viability of a borrower is in doubt, it may cause a CPA to issue a qualified audit opinion. And in a worst-case scenario, the accountant may withdraw from the job altogether.
Financial statements are typically prepared with an assumption that the company will remain a going concern. That is, the entity is expected to continue to meet its obligations in the ordinary course of business and generate a positive return on its assets.
Viability Concerns affecting Financial Statements
At times, auditors discover adverse events and conditions that can cast substantial doubt on a company's ability to continue as a going concern over the next year.
Some possible red flags include:
Working capital deficiencies,
Loan defaults and debt restructurings,
Pending lawsuits and investigations,
Negative operating cash flow, and
Labor union conflicts and work stoppages.
When an auditor rejects the going concern assumption, he or she may adjust balance sheet values to liquidation values, instead of historic costs. Footnotes can also report going concern issues. Moreover, the auditor's opinion letter (which serves as a cover letter to the financial statements) could be downgraded when uncertainties arise.
Understanding an Audit Opinion
An audit opinion can vary depending on available information, errors discovered during audit procedures, financial viability and other limiting factors. The cleanest and most desirable type of audit opinion is known as an "unqualified" one. With this type, the auditor states that the business's financial condition, operations and position are fairly presented in the financial statements.
If there are any uncertainties regarding the going concern assumption, the auditor will likely issue a "qualified" opinion and disclose the nature of the uncertainties in the footnotes. An auditor may also choose to issue a qualified opinion if the financial statements seem to contain a small deviation from Generally Accepted Accounting Principles (GAAP), but they're otherwise fairly presented — or if the borrower limits the scope of audit procedures.
But there are much less desirable opinions, known as "adverse opinions." They indicate that there are material exceptions to GAAP that will affect the financial statements as a whole.
But by far the most alarming opinion is a disclaimer. It occurs when the auditor gives up mid-audit. Reasons for a disclaimer may include significant uncertainties and scope limitations within the subject company itself. Many lenders won't accept financial statements that have this designation. In addition, lenders are likely to call the loan unless the borrower takes corrective action.
Unexpected change of auditors
Some auditors will pull the plug on long-term audit clients before they even start fieldwork if they believe there's a need to issue a disclaimer or an adverse opinion. Sometimes the client replaces their auditors if they question long-term viability.
No matter who initiated the switch, a sudden, unexpected change of auditors could lead to going concern issues.
The future of going concern assessments
As of now, an auditor will assess a period of one year beyond the financial statement date when evaluating the going concern assumption. But last summer, the Financial Accounting Standards Board (FASB) proposed a rather controversial change to GAAP that would mandate more frequent going concern assessments and require a longer assessment period.
Under the proposal, a client's footnotes would discuss when it's "more likely than not" that a business won't meet its obligations within a year without taking action outside the normal course of business — or if it's "known or probable" that it won't meet these obligations within two years.
Over the last five years, businesses, regulators, auditors and other stakeholders have tried to determine how to reduce diversity in financial reporting about going concern issues. A final amendment to these rules isn't expected until FASB can work out the problems in its latest proposal.
Monitoring viability
So, what's the bottom line? Lenders should pay attention to audit opinion letters. The type of opinion expressed can have serious implications about your client's ability to operate as a going concern. And downgraded opinions warrant your immediate attention.
…………………………………………………………………………………………………............................................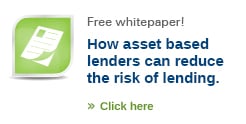 Freed Maxick's Asset Based Lending Team works with dozens of asset based lenders across the country. We can help you reduce the risk of lending or assist your clients with our business advisory, audit, fraud detection and prevention, and tax services.
For more information about our business advisory, audit, and other accounting services contact us here, or call us at 716-847-2651.