Use of New Technology Programs Encouraged with Incentives
Authors: Lloyd Arakelian and Dorothy DiCarlo-Rhoads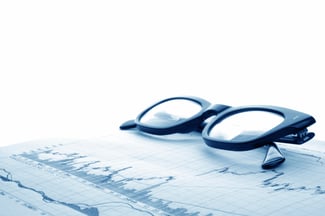 The American Recovery and Reinvestment Act of 2009 (often abbreviated as ARRA) created some new programs that are designed to encourage health care providers to use electronic health record (EHR) technology. The Medicare and Medicaid EHR Incentive Programs offer payments (beginning with a $2 million base payment) to certain hospitals that adopt and then demonstrate "meaningful use" of certified EHR technology.
Although most hospital administrators in a recent KPMG poll reported that they have made much progress in adopting EHR technology, less than 50% of them indicated they were ready to meet the meaningful-use requirements. The most frequently cited challenge was simply understanding the massive requirements.
Back to basics
Since 2011, community hospitals have been allowed to participate in the Medicare incentive program. The last year in which eligible hospitals can begin receiving the incentive payments is 2015. Such facilities must demonstrate meaningful use in every year that they participate in the program. Beginning in 2015, however, hospitals that have thus far not demonstrated meaningful use will see a payment "adjustment" in Medicare reimbursements.
Depending on the state, the Medicaid incentive program has been voluntarily offered since 2011. Hospitals may receive incentive payments as long as they demonstrate meaningful use — or adopt, implement or upgrade to certified EHR technology — the first year they participate in the program. After that, facilities must demonstrate meaningful use in order to receive payments. In addition, no payment adjustments will be made to Medicaid reimbursements. The last year a hospital may begin the program is 2016.
If your hospital is eligible for only the Medicare program or for both programs, the meaningful-use reporting period for the first year of participation will be 90 days. And the reporting period for subsequent years is the entire year. Hospitals that are eligible for only the Medicaid program don't need to demonstrate meaningful use in the first year. However, the reporting period for year two will be 90 days, and the period for all remaining participation years will be the entire year.
Understanding the criteria
Meaningful use simply means that a hospital must show that it's using certified EHR technology in ways that can be measured in both quantity and quality. The facility must show that it's using the technology: 1) for electronic exchange of health information to improve quality of health care, 2) in a meaningful manner, such as for e-prescribing, and 3) to submit data on clinical quality and other measures.
The criteria for meaningful use cover three stages. Stage 1 sets the baseline for electronic data capture and information sharing. This stage runs through 2012. And stages 2 and 3 will likely be implemented in 2013 and 2015.
There are 24 meaningful-use objectives for hospitals. In order to qualify for a payment, your hospital must meet 19 objectives, including 14 required "core objectives" and five objectives from a list of 10 "menu set objectives" (for example, recording advance directives for patients 65 years old or older and implementing drug formulary checks).
You must also report on 15 clinical quality measures that are generated from EHRs, such as incidence of potentially preventable venous thromboembolism and emergency department throughput. In order to meet the objectives and measures, some 80% of your patients must have records in the certified technology.
Hospitals that register for the Medicare program must use the CMS Web-based Registration and Attestation System to certify that they've met the meaningful-use criteria. And, for the Medicaid program, hospitals must adhere to their states' systems. A certified EHR system will generate a report with all the data that must be entered.
Fortunately, CMS has provided an online tool that you can use to test whether your hospital is ready and able to demonstrate meaningful use and receive incentive payments. You can find the Meaningful Use Attestation Calculator here.
Don't drag your feet
Don't drag your feet by waiting until the end of the reporting period just to see how your hospital is progressing. Make sure you monitor your achievements on the measures and objectives from the start, and check in with the calculator regularly.
For any questions on meaningful use or any other healthcare issues, contact us here or give us a call at 716.847.2651.