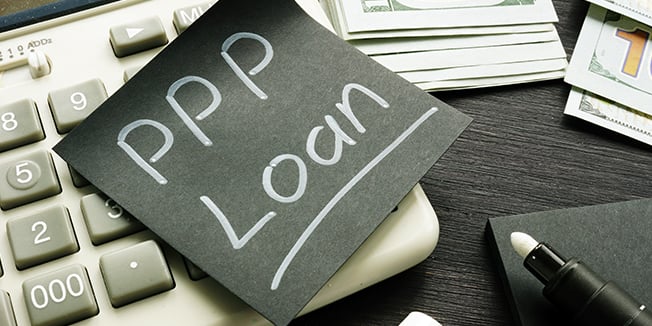 The President recently signed the Paycheck Protection Program Flexibility Act (PPPFA) -the following is a summary of the highlights of the legislation:
Extends 8 week "covered period" to 24 weeks or December 31, 2020 ( whichever comes first). This will help businesses that were unable to open or had restrictions during government mandated shutdowns. This should more than likely assist businesses with being successful receiving loan forgiveness, as the loan amount was only based on a 2.5 month multiple of payroll. Additionally, the PPPFA allows businesses to elect to apply for forgiveness at the original 8 week period as well.
Reduces the current threshold of required use on payroll from 75% to 60% for maximum forgiveness, thereby increasing nonpayroll expenses, such as rent, mortgage interest and utilities, from 25% to 40% of the total loan proceeds spent. However, the law did not modify the eligible items (payroll, rent/mortgage, utilities and qualified loan interest) as anticipated to include PPE costs. It is thought that businesses will continue to lobby Congress to expand these items.
Extend loan term on unforgiven amounts from 2 years to 5 years at a 1% interest rate. Your lender has 60 days after you apply to make forgiveness determination, and the SBA has an additional 90 days from then to grant or not. Your first payment is deferred until six months after the SBA makes their 90 day determination.
Allow small businesses to take a PPP loan and also qualify for a separate, recently enacted tax credit to defer payroll taxes, currently prohibited to prevent "double dipping." Although it is highly recommended that you consult with your labor counsel to determine any unintended consequences of payroll tax deferral and ultimate liability/responsibility.
Extends the rehire date of employees from June 30, 2020 to December 31, 2020. The PPPFA also makes and additional modification for businesses with an exception for having a reduced head count. The PPPFA states that a business may still be granted forgiveness if:

Is able to demonstrate an inability to return to the same level of business activity as such business was operating at prior to February 15, 2020, or
Is unable to rehire an individual who was an employee of the eligible recipient on or before February 15, 2020;
Is able to demonstrate an inability to hire similarly qualified employees on or before December 31, 2020
And they have defined the term, "demonstrate the inability to rehire or return to the same level of business activity" as – well you didn't really think they would give that to us yet do you? They haven't, other than additional guidance will be forthcoming.
Additional guidance that would also be helpful and necessary would be clarification for:
Currently as written there are concerns that businesses will not be allowed partial forgiveness if they spend less than the 60% of loan on payroll. Senators Rubio and Collins have indicated they will seek a technical correction to the legislation however they viewed the urgency of the passing of this legislation and getting it to the President for signature, of greater importance.
Employees who annual salary is in excess of $100,000 is still limited to 8/52 or $15,385 or will it be updated to reflect 24/52 or $46,154. The current understanding is that the PPPFA does not include an adjustment to 24/52 from the 8/52 limitations. This issue may no longer be significant as with the period being extend, it may in many cases make this point moot.
Clarity with respect to potentially forgivable amounts for health insurance costs and employer retirement contributions and if they are limited to 8/52, 24/52, or some other limitation or threshold.