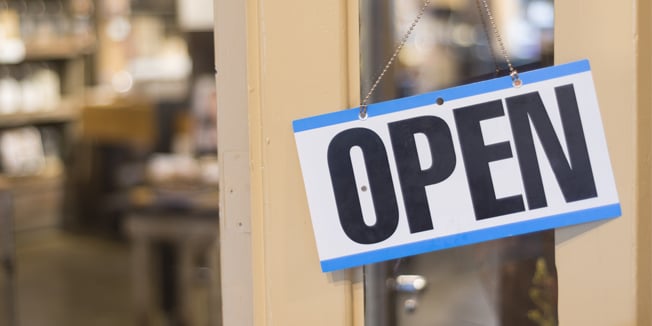 In an effort to minimize economic impacts on small businesses resulting from the COVID-19 (coronavirus) pandemic, the Small Business Administration (SBA) is providing Economic Injury Disaster Loans (EIDLs) to small businesses in designated states and territories.
Offered directly by the SBA (and not administered through lending institutions), the low-interest, federal disaster working capital loans are intended to help eligible businesses continue operations until the effects of the declared disaster have passed. Loans of up to $2 million may be used to pay fixed debts, payroll, accounts payable and other bills that could have been paid had the disaster not occurred. The loans are not intended to replace lost sales or profits or for expansion.
Eligibility will vary by state, so businesses should check applicable guidelines. The following information provides the federal guidelines.
ELIGIBILITY
EIDLs are limited to working capital for small businesses and private nonprofit organizations. They are available to small businesses directly affected by the COVID-19, or that offer services directly related to these businesses.
Applicants must have good credit history, the ability to repay and be physically located in disaster areas (economic nexus does not suffice). Note, EIDL loans are only available to businesses without access to credit elsewhere, such as existing lines of credit.
Eligible industries include, but are not limited to, hotels, recreational facilities, manufacturers, sports vendors, owners of rental property, restaurants, retailers, travel agencies and wholesalers. Conversely, casinos and other gambling businesses, agriculture enterprises, religious and charitable organizations are ineligible.
LOAN PARAMETERS
Disaster relief loans are capped at $2 million with an interest rate of 3.75% (2.75% for nonprofits, except charitable organizations that are ineligible). Loans over $25,000 may require collateral, and loan terms are up to 30 years. Payments are deferred for four months. Should a business owner be denied, they have the opportunity to reapply within (6) months. Applicants may also request an increase to the amounts originally awarded.
HOW TO APPLY
When a declaration is made for designated areas within a state, the information about the application process for EIDL assistance is being made available to all affected communities as well as updated on SBA.gov/disaster.
SBA EIDL loans can provide vital economic support for small businesses during this difficult time of revenue loss. Freed Maxick will assist in preparing and filing your SBA loan applications. While online applications are preferred by the SBA, mailed applications can be submitted.