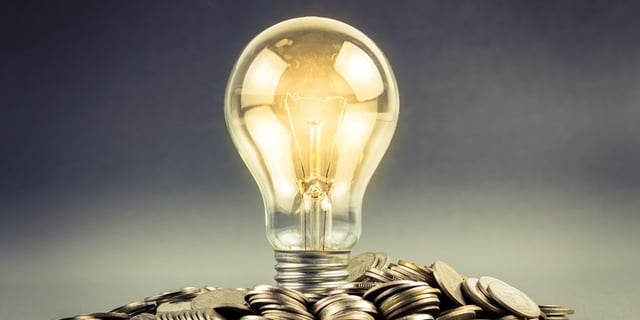 After years of being temporarily extended, the Research and Development (R&D) Tax Credit has been made permanent, a policy change that might suggest wider IRS acceptance of true R&D credit claims.
Improving your business often has underpinnings in potential R&D credible activities. Every company wants to grow and differentiate itself – and one of the common denominators for differentiation is improvement in technology, whether it is to create a new or improved product or process. If you rely on the hard sciences or use technology in your business to create or improve products or processes, you might be able to reduce your federal taxes by a portion of the related costs incurred.
How to See if You Qualify for the R&D Credit
First, it's very helpful to take a critical look at activities that anyone in your company is undertaking to pursue an idea that would make a process more efficient, more streamlined, greener, and so on. Or perhaps you're testing the feasibility of a new or improved product, looking at overhauling an outdated software, or exploring how to communicate more effectively with your client base through the internet.
Another helpful step is to identify and review those documents that address/substantiate project initiatives and their progress (or even lack of progress—setbacks can actually be a sign that you probably have some credible R&D activity). These documents can include project reports, engineer reports, data updates, feasibility studies, outside contracts, project aspiration memos, or memos that show your company had to change the course of the project or even abandon the project altogether.
From our experience, accumulating the data and information required to support R&D activities can be fairly easy using, for instance, such readily available financial data as payroll records and supply usage compilations that went into any department or project undertaken for an R&D initiative. It might also be wise to investigate the entire history of the project. It's not unusual to discover there are unclaimed R&D credits for prior years as well.
Don't assume that your potential credit would be too small to be worth your research time.
Even if your company has only one engineer working on a project, that engineer might need two support staffers and a supervisor. (Experienced advisers can help you determine if your applying for the credit is worthwhile.)
Keep your data and documentation simple by focusing on criteria the IRS is looking for when claiming the R&D credit. If the documentation is not there, your R&D credit team can still vet those business improvement ideas for credibility and potential by talking to project leaders or those who have been involved with the ideas on improvement.
Another key to exploring and securing the R&D credit is efficiency and finding the right advisers to guide you through claiming the credit, both when filing the refund claim and in the unlikely event of an IRS audit. Our firm has had remarkable success in retaining the R&D credits claimed if initially challenged by the IRS. We do our homework up front. For example, we have conversations early on that explore succinctly our clients' potential for claiming and supporting their R&D credible activity.
We also look at a company's ability to actually generate cash refunds when claiming the credit. In a limited number of cases, the R&D credit may not generate a cash refund upon filing an amended return to claim such credits. In those cases we explore the amount of benefit and when it is expected to be realized before undertaking an R&D credit study. This rarely occurs and the IRS, beginning in 2016, has further expanded the group of companies eligible for receiving a cash benefit from the credit. Beginning this year, certain small businesses with annual revenues under $50 million may qualify to claim the credit against its alternative minimum tax liability. Prior to this companies paying AMT had to carry forward the credits for use in future years. In addition, certain small business with less than $5 million in gross receipts may offset payroll taxes by the R&D credit.
We can help you explore the potential of the R&D credit for current and prior open tax years and talk about how your efforts to grow your business could generate cash savings on your federal (and state) tax returns via the R&D credit. Contact our R&D credit experts today.